Background
Dataloop is a start-up based in South Africa that specializes in the field of data analytics. The company was established by two mining industry innovators who shared a common goal of automating and analyzing data across all stages of mining. Today, Dataloop excels in crafting solutions enabling clients to oversee every stage of their data lifecycle efficiently. They accomplish this by harnessing the power of the Microsoft platform and employing tools such as Power BI, Power Apps, and Power Automate. They collaborate closely with their clients to resolve complex business challenges, utilizing custom software development and advanced data processing and modeling techniques.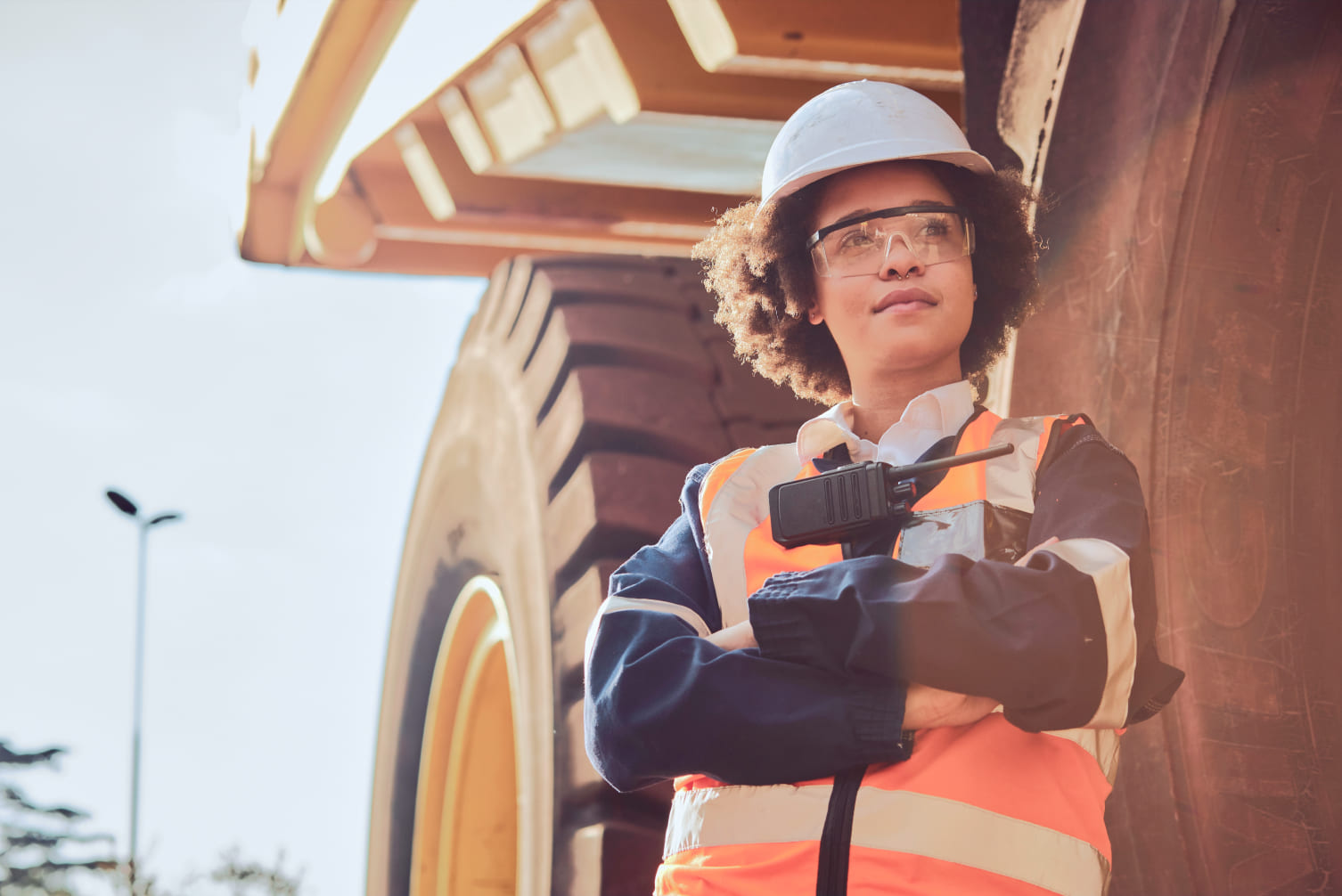 Challenges
Dataloop's team had set their sights on ambitious goals and innovative ideas to create products that could enhance mining processes, but they recognized the need for technological assistance. To kick off their product portfolio, they aimed to develop an application that could efficiently manage vibrating screens utilized for the extraction of minerals by sifting through soil. The team at Dataloop approached Reenbit, and we were delighted to establish a collaborative partnership with them.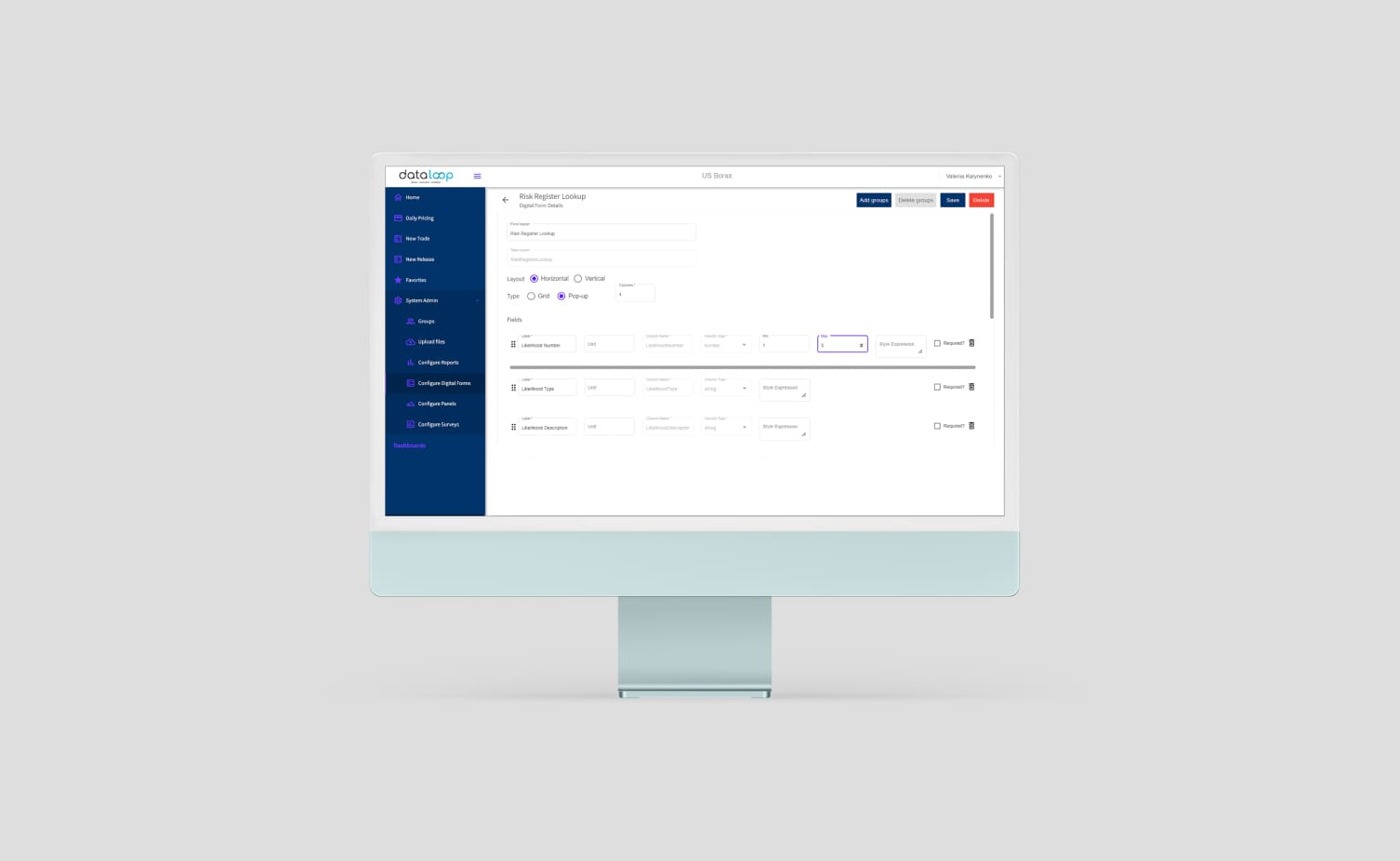 Solution
Our collaboration with Dataloop began by bringing their concept of a mining equipment management app to life. We oversaw the project's architecture, vision, and development from start to finish. This indeed included a proposal on databases and UI frameworks. With the app's help, mining professionals could analyze and manage the usage of vibrating screens for mineral extraction through soil sifting. The application enabled users to assess the level of wear and tear, analyze the optimal screen configuration, gain insights on productivity, and more. Although seemingly straightforward, this was an exciting task for our team, and we were pleased to deliver the finished product within an agreed time frame of 2 months, thereby building a trustworthy relationship with the Dataloop team.
A successful and completed project gave our customer a sense of commitment from our side, and it led to an invitation to start engineering one more product.
As previously mentioned, the founders of Dataloop are data analytics professionals who specialize in assisting key players in the mining industry to make informed decisions based on data. They conceptualized a platform that could seamlessly collect data and present robust business intelligence (BI) insights. This idea was groundbreaking, and the project was initiated.
We had the opportunity to create this platform from scratch and delivered an advanced technical proposal. We were particularly interested in utilizing Azure as our cloud platform. Following our previous successful projects, we provided UI/UX designs and conducted full-stack development. Our first step was to develop an admin section, which served as a hub for administrators to create smart and dynamic digital forms for data collection. These forms were adaptable to various data types, easy to manage, and modifiable.
The collected data was then transformed into powerful Power BI reports, which we developed in the subsequent phase. We took great care to ensure that only authorized personnel could access these reports by implementing robust security protocols. We created a secure environment for each client tailored to their specific requirements.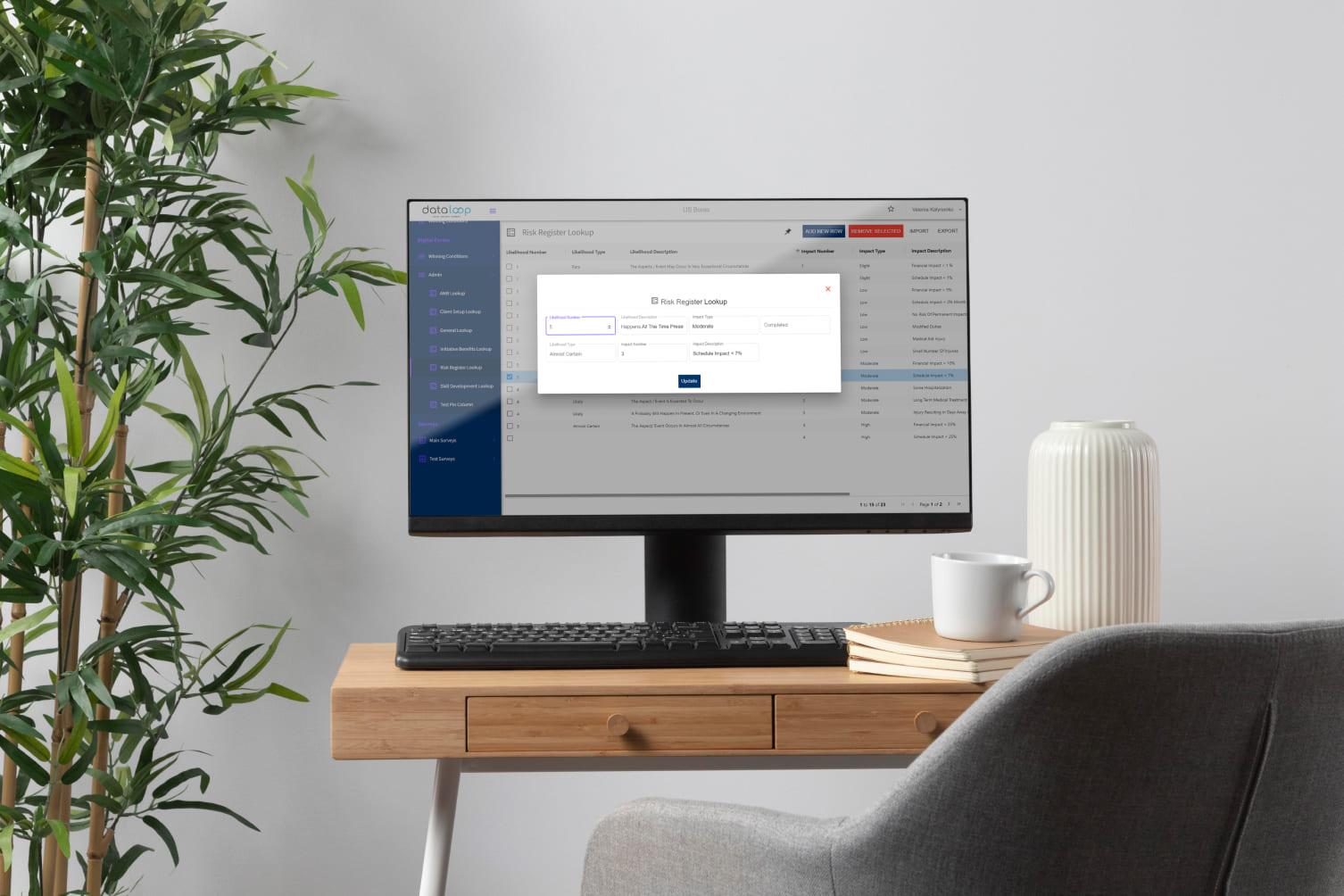 Outcome
Reenbit's unwavering commitment and exceptional technical proficiency have laid the groundwork for a successful and enduring partnership with Dataloop. We've successfully created two cutting-edge applications, which have enabled Dataloop to onboard over 30 clients from the mining and energy sectors.
Currently, we continue to work in tandem with the Dataloop team, providing them with ongoing support and developing new features to enhance their platform.
Feedback
By successfully developing complicated software, Reenbit has positively transformed the way Dataloop carries out their services. The team has managed the entirety of the project well, setting clear expectations and meeting them at every turn. They're comprehensive, communicative, and punctual.
Sean Langton
Managing Director, Dataloop