Background
Our customer was a UK-based crowdfunding platform whose mission is to bring together a community that cared about creative projects. They wanted to build a firm foundation for social support of innovative concepts. Just to get an idea, they managed to finance numerous artists for the round-about sum of 10 million dollars from the moment of their launch in 2015. They used Seed Tokens to create a marketplace for democratic use and interaction on the service as a funding route. This model allowed content authors, bloggers, musicians, directors and artists to boost their consumer base, monetise their content and sell products online. Additionally, they launched a streaming platform where they wanted to create an engaging place for people with similar interests to consume content and interact with each other.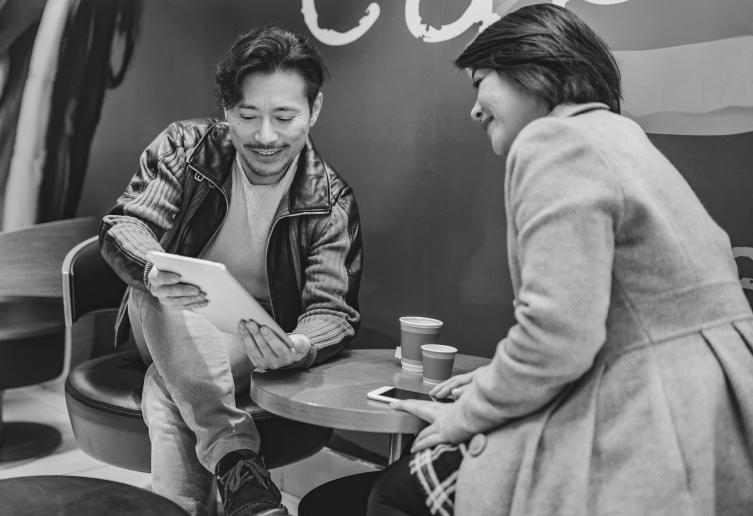 Challenges
Our customer addressed Reenbit with a demand for modernisation. They critically needed a solution partner who would own the process of taking their entertainment streaming platform to the next level.
Our main task was to transform regular streaming service to cutting-edge, transparent, and open social media platform. They wanted to create a place where people would enjoy watching films and TV content together. The general business goal was to decentralize the media market, allowing independent creators to get in the spotlight. Our client wanted users to make and spend money by subscription, voting, sending gifts, purchasing content, and receiving royalty payouts within their user journey. And to realize this, they needed a bit of help, which Reenbit was all too ready to provide.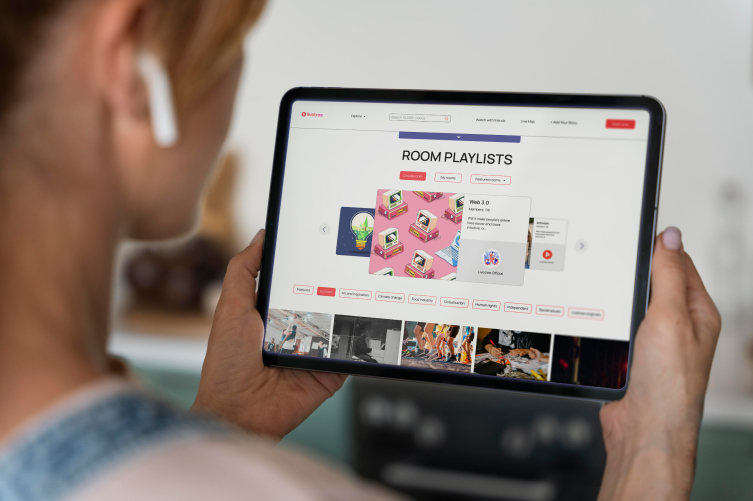 Solution
We gathered a professional team of five experts, who fulfilled all client's demands within 14 months. Reenbit provided full-cycle software and mobile development services. Our client wanted a rapid delivery, so we presented solutions to ensure fast and optimized decisions. We decided to work in a startup mode, featuring close communication on daily stand-ups and quick responses. As for methodology, we used Kanban.
Basically, we rewrote the existing service using the whole power of .NET Framework, Azure, Media Services, Azure Video Analysis, Blockchain and SQL.
What have we implemented:
Scheduling options for simultaneous video viewing;
Live chat during streaming;
Commenting at a particular time moment;
Streaming capabilities within different dimensions, platforms, protocols and operating systems;
Automatic encryption for smooth streaming;
All-language subtitles support;
Integration with payment systems like Stripe, PayPal and Bitcoin;
Account management system;
Digital rights management system to ensure content security;
Mobile app development.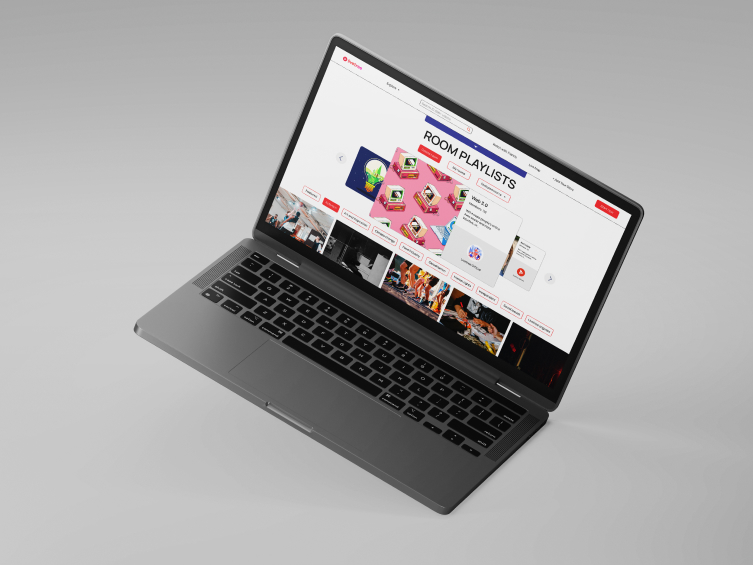 Outcome
As a result, we delivered a ready platform demonstrating excellent results after complete testing. Our client has reached nearly 300,000 subscriptions with about ten sign-ups a minute during the following decade. This allowed them to invest in future collaborations with independent movie creators.
Feedback
The Reenbit team has a high level of development skills. They bound through challenging tasks very quickly. The big plus for our project was Reenbit's extensive expertise with Azure Cloud solutions.
What I also like is that developers are energetic, easy to communicate, well organised and reliable.