Background
DesigneryHealth is a German-based marketing agency thriving in the Healthcare domain. They have a very clear goal – to help medical professionals be visible and reachable on the internet. Therefore they offer an entire spectrum portfolio of marketing services like branding, design, copywriting, site creation or redesign, advertising, SEO, social media management, and much more. DesigneryHealth has been operating for more than seven years already and has been awarded with German Web Award in 2022. By focusing on a niche of medical practitioners, they've become legitimate experts in their craft and, accordingly, leaders in the European market.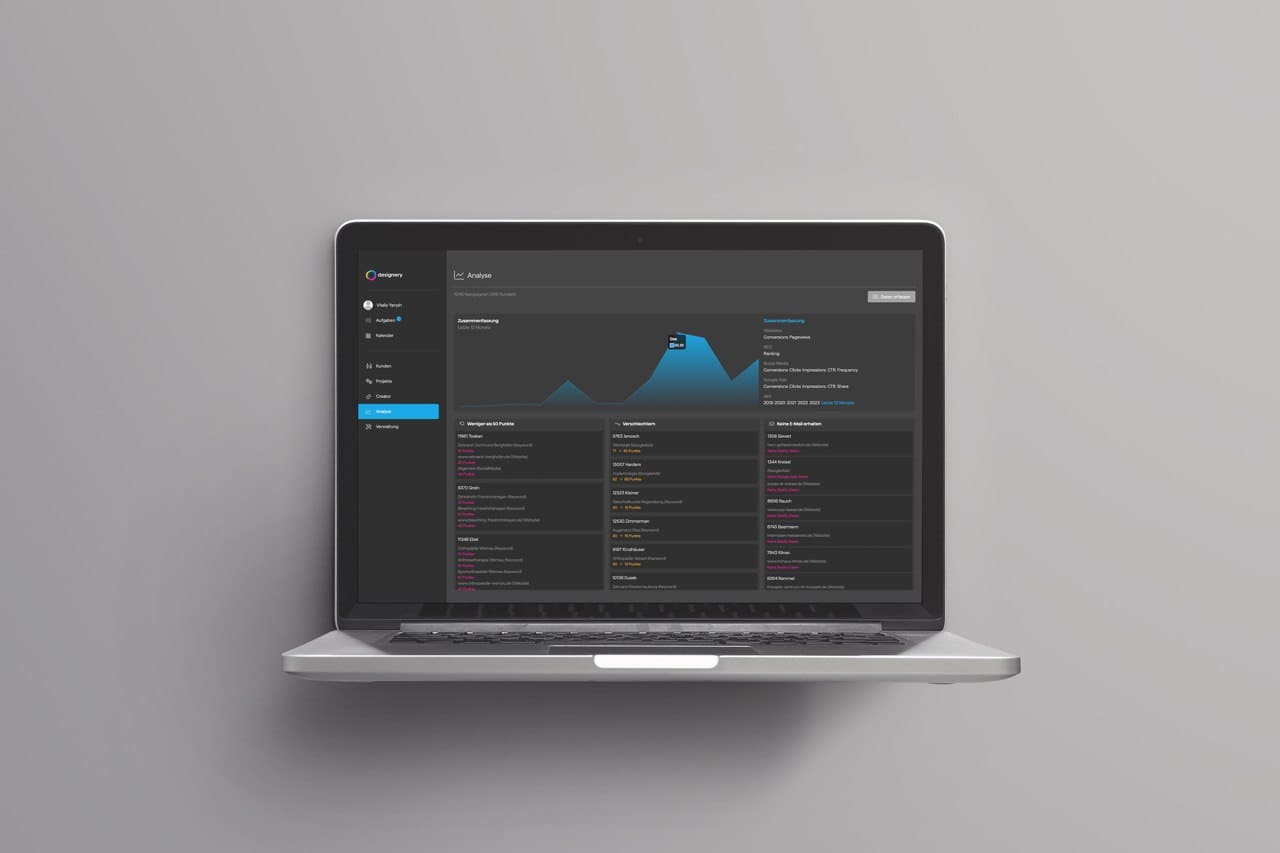 Challenges
At a particular moment in their operational activities, our client decided to create an internal tool for automating and optimizing their marketing activities and customer cooperation relations. The idea was excellent since this instrument would become a convenient tool that would allow reaching marketing goals with more speed and less effort. They've developed it, and it was a success. But after some time, the DesigneryHealth crew understood that growing tool functionality would even make it better. In order to reach it, they needed a dedicated development team who would be experts in modern technologies and tools. That's when Reenbit entered the pace and became Designery's reliable technological ally.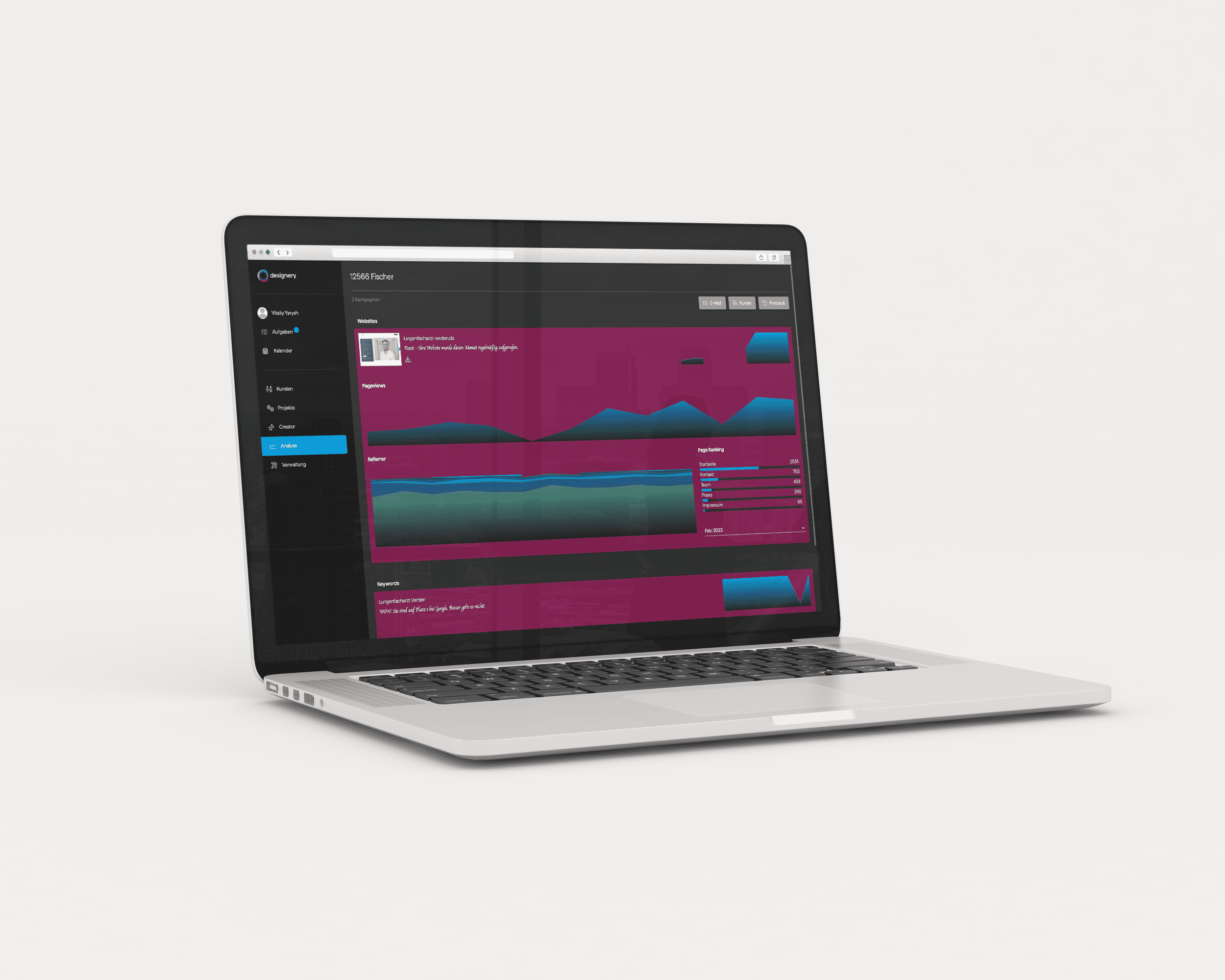 Solution
Initially, Designery's team thought the correct way to expand the platform would be to hire a software engineer and hand development to him. But after meticulous analysis, we've offered them migration to new technologies. From the engineering perspective, it was a quick and optimal decision. The Reenbit team has begun its development journey with the modernization of the old platform, incorporating new UI and shifting it to the cloud. The DesigneryHealth team was satisfied with our skills and commitment, so we were invited to continue working on further components. Since this tool was in active use by all team members, we needed to carefully both create new features without disrupting the ongoing workflow.
Units we've migrated from the previous tool version:
Website creation tool;
Content management segment;
Client data input module.
Due to our close cooperation with decision-makers on the DesigneryHealth team, we've been able to understand and reach their objectives.
Features we've implemented later on:
Integration with Google ads;
Integration with Meta;
Statistics collection segment;
Task management unit;
Client workflow administration component;
Dynamic forms module for data input;
Reporting module.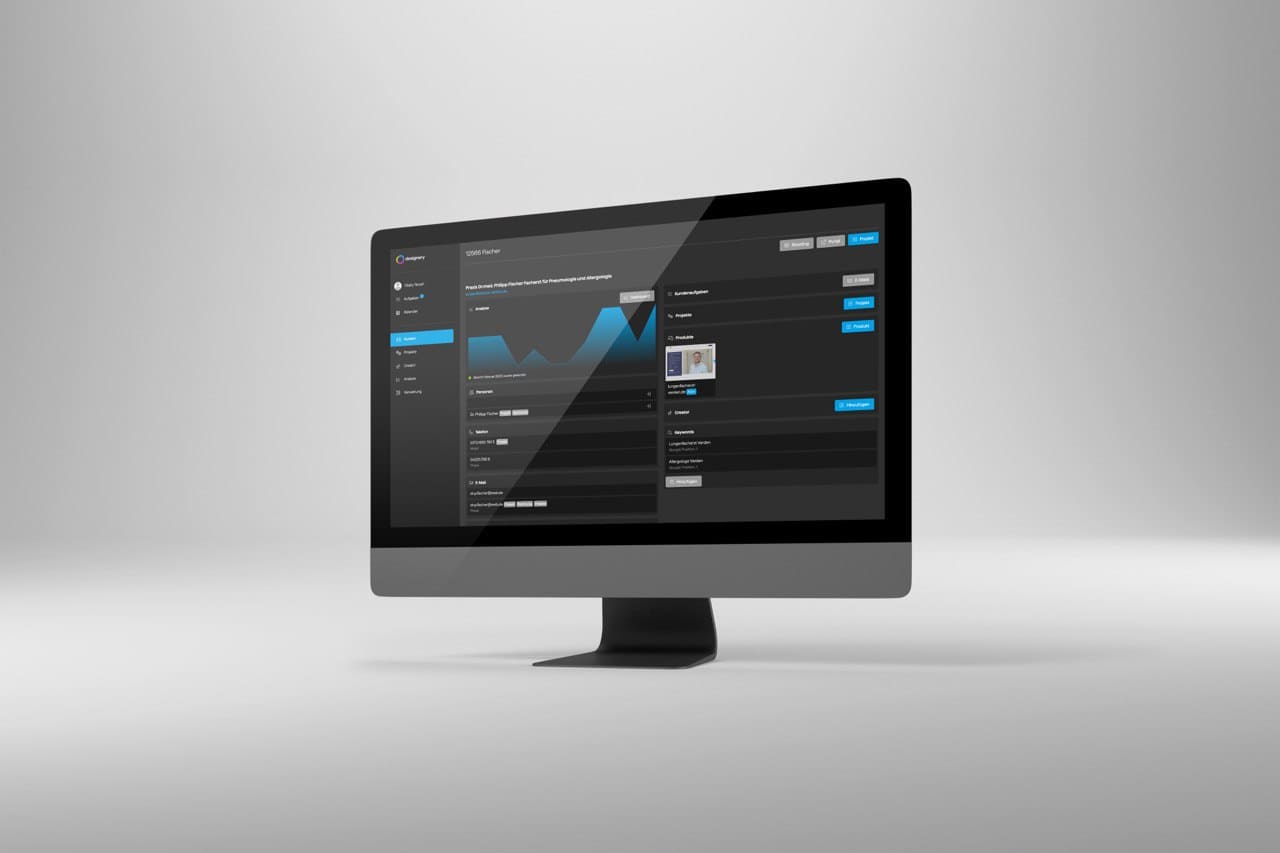 Outcome
As a result, due to the high level of our expertise and best-in-class service, we've been able to help Designery's team both with architecture and development tracks. Constant communication and understanding of company goals have allowed this project to bloom and flourish, resulting in a solid ongoing partnership.