Outsourcing vs. Staff Augmentation: which should you choose?
IT projects happen in many stages, starting with design and ending with deployment. When companies encounter difficulty managing a project independently, they tend to outsource or outstaff.
Software development has long been the subject of several important questions: which is better — IT outsourcing or staff augmentation (also called outstaffing)? Which one best suits your business needs? How are these tactics different from each other?
It's worth taking the time to learn about these two models, how they work, and the differences between them since a growing number of software companies are turning to more cost-effective outside locations to maximize their software development budgets and effectively manage their projects.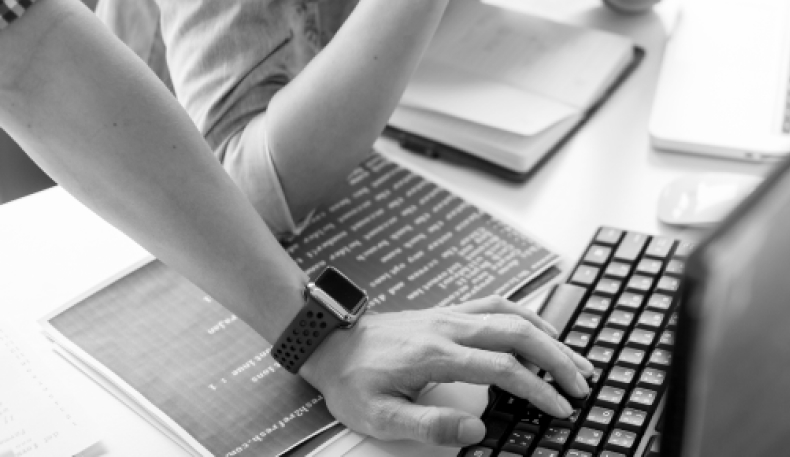 What is an IT outsourcing model?
In the outsourcing process, a company hands over a particular business process or service to a third party. Outsourcing has become a popular method of managing projects because this third-party firm typically has much more expertise than the IT company concerned.
Companies can delegate an already-scheduled task or create one on demand. There are three types of outsourcing, depending on where the IT services provider is based:
Onshore (domestic). Although outside the company, the vendor company is located in the same country as the client company. Generally, onshore outsourcing involves a vendor company that is based in the same economic zone as the client.
Nearshore. The extended team's country is "close" to the client's home country and usually shares a similar time zone, culture, currency, etc.
Offshore. IT-related work is taken from the United States or other developed countries and into countries with lower labor costs or tax advantages. Budgetwise, offshore teams are the best choice.
How IT outsourcing works
Simply put, outsourcing means delegating projects to a third-party company with the necessary resources, qualified staff, and equipment to handle the project.
Since IT has become increasingly important to various industries, many companies are now referring to contractors who can provide a high-quality service at a relatively low cost.
As a result, outsourcing is primarily focused on using all resources to their full potential and taking steps to introduce or develop new business strategies.
"IT outsourcing development methodology provides a substitute for in-house IT resources and eliminates the need to hire and train an IT staff, while attracting remote professionals from abroad."
The best candidates for outsourcing software products are non-technical companies without in-house IT expertise. Upon completion, the technical solution is purchased. IT project managers can communicate regularly with the outsourcing provider and establish an operational interface.
Pros and cons of outsourcing
Even though outsourcing can help you meet your business goals, it comes with its own disadvantages. Let's consider both the opportunities and the obstacles.
Pros
Code quality is the responsibility of vendors. The IT services that can be outsourced are the full responsibility of a service provider who covers the entire process, including code quality and delivery.
You'll have more time to focus on strategic business tasks. While the project development procedure is underway, you can continue to run your business without interruption.
You can spend less time managing. Vendors coordinate all IT resources working on your project, from your in-house team to their external resources. Their responsibilities include scheduling, quality assurance, outputs, and sharing information.
Hiring doesn't require your involvement. Would you like to hire more people? How about fewer? In addition to recruiting and scheduling, the vendor company will handle tax filing, payroll, and benefits. Assistance is provided when you need it, how you need it.
Cons
Vendors are in control. You could say that this IT outsourcing model's pro is also its con. Throughout the development process, the third party has more control over the end product.
The risk of higher costs. A poorly defined project scope can result in much higher costs than an outstaffed project.
Direct communication issues.  Although this isn't always the case, it can be one of the biggest disadvantages of outsourcing. If your outsourcing team is in a different time zone or doesn't speak your language, then you might want to reconsider your choices.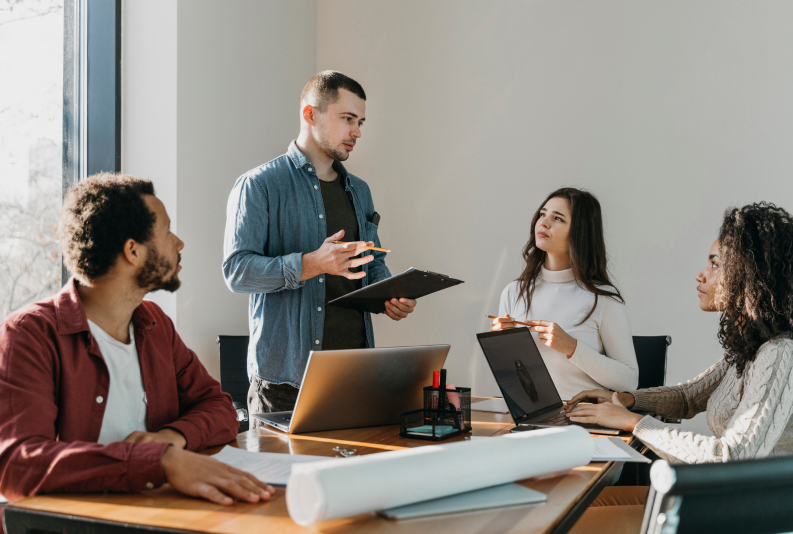 What is an IT staff augmentation model?
In this cooperation model, the client already has an IT team and only needs additional resources to cover some scope of work. You may need help with meeting a deadline, or you want to temporarily expand your team with a specialist in a rare technology.
Choosing this option is a good idea if you need someone with specific skills right away. Outstaffing has two popular models when it comes to paying and managing your team: the "cost model" and the "cost-plus model."
Here, we'll explore both.
Using a cost outstaffing model, a company hires a part-time or full-time employee for its outstaff team at an agreed-upon fixed monthly or hourly rate. As a result, this model is best suited to short-term projects.
With a cost-plus model, you'll have more control over how your outstaff team members are compensated, but you may see fluctuations in your operating costs. With this approach, your company pays the salaries of your remote employees, purchases their electronic gear, provides bonuses and extra hours, and covers their benefits.
How IT staff augmentation works
Contracts will outline requirements, conditions, specifications, and other details of staff augmentation. In most cases, outstaffed teams work remotely, so occasionally, the employees are invited to move and join the team.
Hopefully, you'll have a clear picture of how staff augmentation works after reading this section.
A customer submits an application to a software development company describing the specialists they need, the technology they would like to use, and the tasks they would like the company to accomplish.
Once the right people are hired for the job, the two parties come to an agreement with the contractor company.
Directing the hired staff to perform the necessary tasks is the client's responsibility, who pays the company a specific amount of money for each employee.
Pros and cons of staff augmentation
Businesses that want to implement remote employment will greatly benefit from staff augmentation. Here, we list the main advantages and disadvantages of this model.
Pros
A cost-effective solution. Since you're in control of hiring as many experts as you need, outstaffing is often more affordable than outsourcing. With this method, you can hire the best professionals in any field without having to pay high taxes, insurance, facility costs, wages, etc.
Greater control. As the client is directly responsible for overseeing IT professionals working through the outstaffing model, they have more control over the process. The dev partner also manages the salary payments of outsourced individuals or teams, not the client.
The job can be started immediately. For an upcoming IT project, you can hire the right team quickly using outstaffing. Of course, outsourcing offers this advantage, too.
Cons
Taking on more responsibility. More control means more obligations, although naturally, you'll have much more influence on the project outcome.
Communication issues. When cooperating on a project, misunderstood tasks may cause problems for the involved parties. Therefore, setting and maintaining communication channels convenient for both parties is crucial.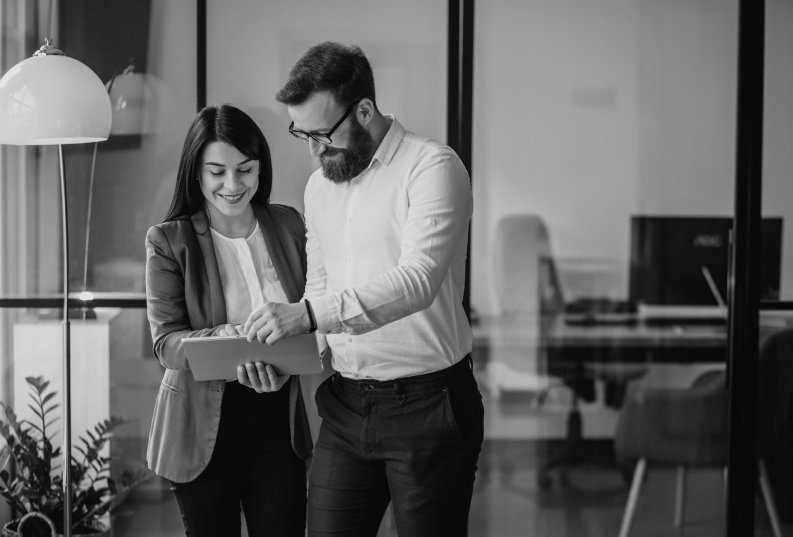 Differences between outsourcing and staff augmentation
The IT sphere has recently adopted these terms, and experts still consider them to be somewhat new. Let's clarify the differences.
As the business owner controls the project, outstaffing means hiring experienced professionals from another firm to work on it under their control, while outsourcing means letting a third party handle the entire task.
Once you compare outsourcing vs. staff augmentation, you'll learn that outstaffing can feel a lot like expanding your staff but without the hassles of hiring long-term personnel.
Most outsourcing companies operate according to a project-based model, which means the client typically entrusts them with the entire task from start to finish. Most clients will not have access to the development team itself, and the team members who complete all work on the project typically work on several projects simultaneously.
An staff augmentation arrangement involves a hired person carrying out all job duties for a client company. The employer is responsible for paying wages, arranging employee perks, and providing equipment to workers.
As a result, outsourcing refers to complete project support, whereas staff augmentation involves hiring and maintaining employees. In other words: when a contractor outsources the project, certain functions are transferred, but when they outstaff it, employees are transferred to a customer to fulfill their needs.
Which is better for your business?
The affordability and high standards of remote software development teams make them a popular choice for many companies. Whether you outsource or outstaff, you will be able to accomplish business initiatives quickly and effectively.
However, you need to know when you should consider outsourcing and when it would be best to outstaff. Choosing the right business model depends on your needs.
A successful outsourcing relationship is often built on a partnership, which results in a fruitful, long-term cooperation. A company that lacks in-house professionals to oversee the development team's work may benefit from outsourcing if they aren't very technology focused.
If you are interested in monitoring performance and giving more responsibility to remote professionals, staff augmentation may be a suitable solution for you. Dedicated specialists allow you to fill the gaps among your in-house resources and fully control their tasks.
How to find a reliable staff augmentation or outsourcing company
Using technology to boost business strategies through outsourcing and staff augmentation is a new concept that has recently become quite common in the business industry. Staff augmentation and outsourcing are growing due to several factors, including the high cost of hiring permanent IT staff and a shortage of qualified talent.
You can find dozens of companies willing to work with your business by searching the internet. Most of them, especially those in affordable locations like Ukraine and Vietnam, provide huge IT outsourcing capacities for a fraction of the price you'll have to pay in the US or even Europe.
Here are a few tips you should pay attention to before choosing your outsourcing or outstaffing vendor:
Get references, experience, and examples of their work;
Company culture is important — make sure you understand each other's values and goals;
Make sure your data and intellectual property are safe with them;
Be clear about your preferred methods of communication;
Get a sense of their management team and work culture;
Take expertise and code quality into account while hiring;
Consider their market reputation;
Identify and compare different services and pricing.
Outsourcing and outstaffing will provide profitable and effective results when properly coordinated with organizational goals. Moreover, you'll have access to many technical skills that may be missing from your local team.
Credible business-oriented software development companies like Reenbit can provide the best IT solutions for you, from ideation to delivery. Feel free to explore our collaboration models, which include outsourcing, outstaffing and technical partnership. Drop us a line, and our team will answer all your questions and assist you with your software development and cloud engineering needs!